Sep 17, 2021
You can now sell full galleries
more options, more flexability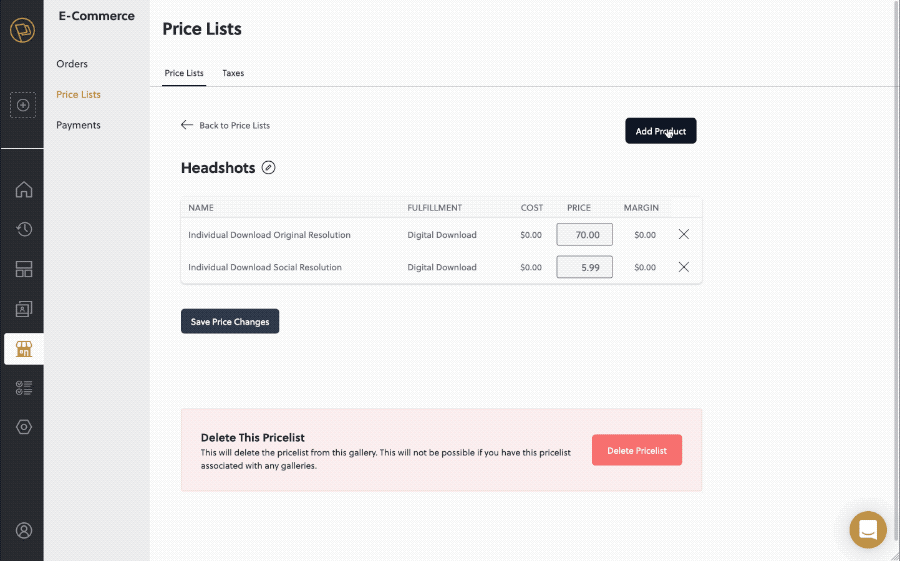 We've only just announced e-commerce capabilities, but we're already making big updates. We've overhauled the price list building experience as well as the add-to-cart experience for your customers. This is primarily in preparation for the integration with print providers that will greatly expand on the available products in our future.
There are two more digital download products available to you now, giving you the flexibility to add a combination of individual downloads and full-gallery purchases for your customers. The product selection process will now be in the slide-out drawer to improve on the experience of adding additional products to the pricelist.
Customers also have an upgraded experience with a similar slideout for the add-to-cart experience. Now when an individual item is added to their cart the experience will be uninterrupted. When a "full gallery" product is added to their cart, they will immediately be taken to the checkout review page to help with quicker conversion. This new approach will make for an even better experience as we add additional print and physical products to your catalog.